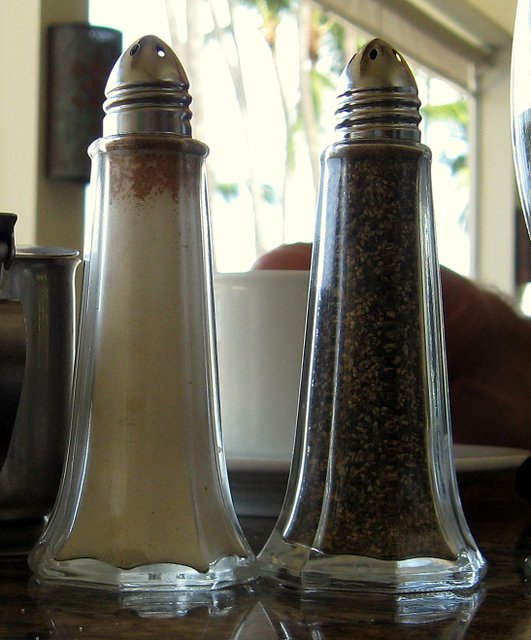 Salt & Pepper, 2009
Charlene L. Amsden, photographer
When I get bored I play with my camera.  We were in a restaurant in Kona and there was a very long wait between our appetizer and our main course.  We wondered if they'd actually gone out in the boats to catch the fresh fish we ordered for dinner.    When the meal finally arrived we discovered it was well worth waiting for, and I actually never used the salt & pepper.
Two 4 Tuesday is a weekly photo challenge.
Visit the home page, see astonishing photos & vote for the one you like best.
This is not a popularity contest.
Please don't automatically vote for me.