Skywatch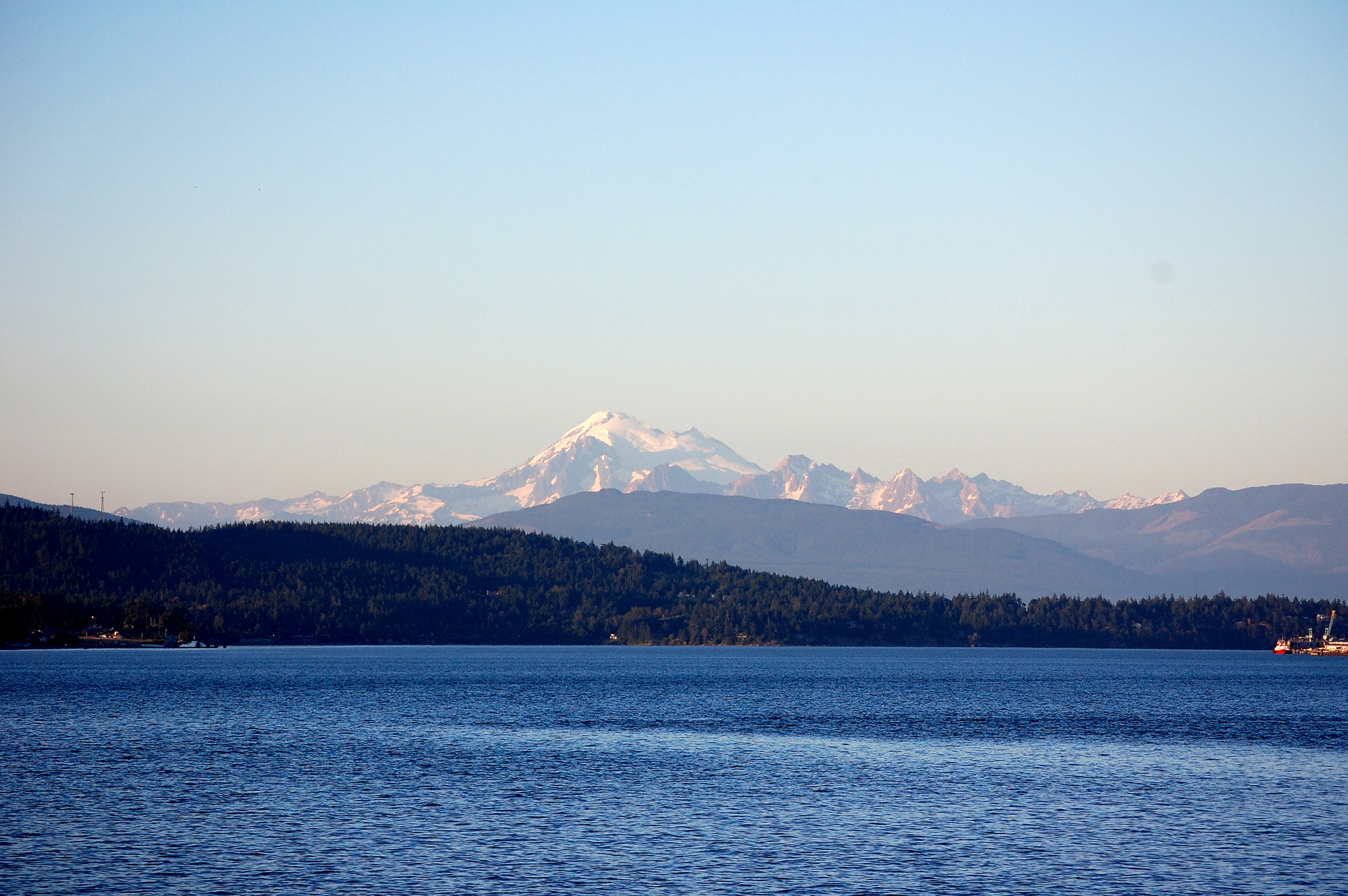 Mt. Baker, Summer 2009.
This photo was taken from aboard a Washington State Ferry crossing Northern Puget Sound.   If you ever have the chance to ride one of these ferries out of Anacortes, Washington, don't forget to look back over your shoulder after leaving port.  Mt. Baker is a glorious, not-to-be-missed sight that I never tire of seeing.  She's dazzling in this slanted, late afternoon sunshine, isn't she?
Photographer: Charlene L. Amsden
Go and check out more Skywatch images at the Skywatch Site!